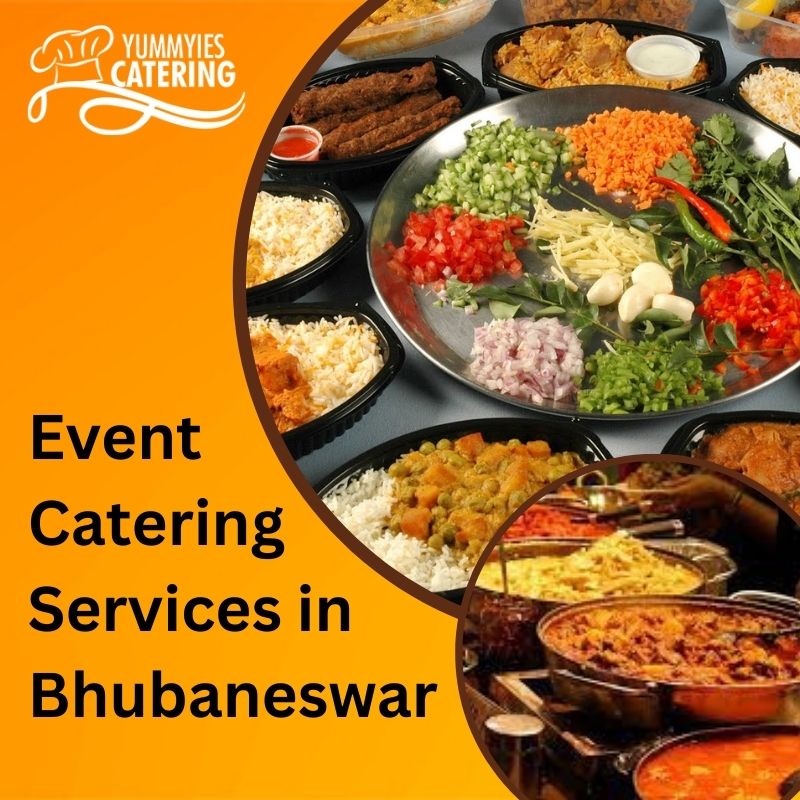 When it comes to organizing a successful event, be it a wedding, corporate gathering, or a social celebration, the food and catering services play a pivotal role in creating a memorable experience. In the vibrant city of Bhubaneswar, one catering company stands out for its impeccable service and delectable culinary delights – Yummyies Catering. With their commitment to excellence and attention to detail, Yummyies Catering has become the go-to choice for event catering services in Bhubaneswar. In this blog, we will explore the exceptional offerings of Yummyies Catering and how they can elevate your event to new heights.
A Culinary Journey
At the heart of Yummyies Catering is a team of talented and passionate chefs who are dedicated to creating gastronomic masterpieces. From traditional Odia delicacies to international cuisines, Yummyies Catering offers a diverse menu that caters to all tastes and preferences. Whether you desire a lavish buffet, an elegant plated dinner, or interactive food stations, their culinary experts will curate a menu that perfectly complements your event. With the use of locally sourced, fresh ingredients and an emphasis on flavor and presentation, Yummyies Catering ensures a dining experience that delights the senses.
Customized Menus:
Understanding that each event is unique, Yummyies Catering provides personalized menus tailored to your specific requirements. Their team of culinary specialists and event planners collaborate closely with clients to understand their vision and preferences. Whether you have dietary restrictions, cultural considerations, or specific theme-related requests, Yummyies Catering will go above and beyond to accommodate your needs. Their dedication to customization ensures that every dish served at your event is a reflection of your taste and style, leaving a lasting impression on your guests.
Impeccable Service:
Yummyies Catering not only offers exquisite cuisine but also prides itself on providing top-notch service. Their professional and attentive staff members are trained to handle every aspect of your event, ensuring smooth and seamless execution. From the initial planning stages to the final cleanup, Yummyies Catering takes care of every detail, allowing you to relax and enjoy your event. Their friendly and efficient team will assist with table setup, food presentation, and ensuring that your guests' needs are met, leaving you with a stress-free and enjoyable experience.
Attention to Detail:
The success of any event lies in the small details, and Yummyies Catering understands this well. From elegant table settings to beautiful floral arrangements, they pay meticulous attention to every element that enhances the overall ambiance of your event. Their experienced event planners work closely with you to understand your vision and execute it flawlessly. Whether you require custom decorations, thematic props, or special lighting arrangements, Yummyies Catering will transform your venue into a stunning backdrop that perfectly complements your event's theme and style.
Conclusion:
When it comes to event catering services in Bhubaneswar, Yummyies Catering sets the bar high with their exceptional culinary offerings, personalized service, and meticulous attention to detail. From intimate gatherings to grand celebrations, they ensure that every event is a resounding success, leaving a lasting impression on your guests. With Yummyies Catering by your side, you can relax and savor the moment while they take care of all your catering needs. So, if you're planning an event in Bhubaneswar, entrust Yummyies Catering to create an extraordinary culinary experience that will make your event truly unforgettable.